Quiz: What's Your Ideal Sim Type?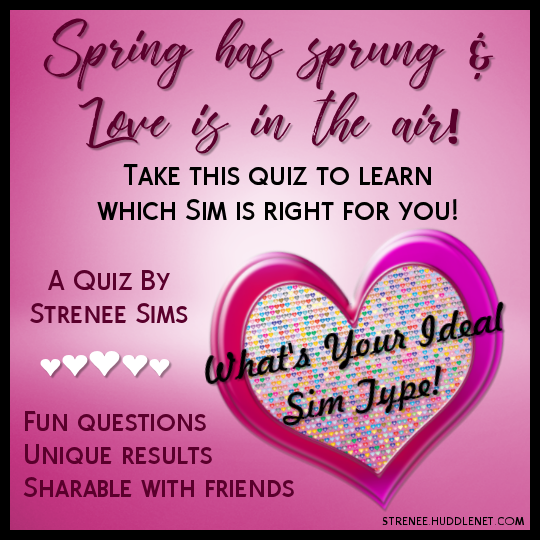 Take this love type quiz to find out your perfect match.
Leave me a comment below & let me know what type you are!

Oh No! Your house is on fire. What do you run in and save?
What do you find most attractive in your partner?
What is your biggest turn off?
How do you and your significant other resolve fights?
It's date night - where are you going?
What are the best relationships built on?
What stresses you the most?
Where would you like to vacation?
What's Your Ideal Sim Type?
Active
Creative
Foodie
Geek
Hot-Headed
Materialistic
Outgoing
Party Animal
Romantic
---
Special Credit to pixabay.com for the heart in the results images!